How Tax Non-Filers Apply for COVID-19 Stimulus Payment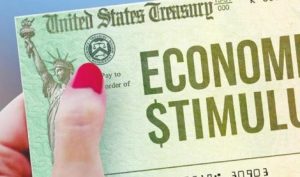 UPDATE: U.S. residents will receive the Economic Impact Payment, due to the financial domino effects of COVID-19 pandemic. Typically, receiving the payment requires filing a 2019 or 2018 tax return. Here is how to get COVID-19 stimulus payments for people that do not file tax returns.
QUICKLY, THE BASIC RULES
Just a quick refresher on the rules for eligibility, which are basically the same for everyone.
You are eligible to receive an amount of up to $1,200 for filing as an individual or head of household, and up to $2,400 for married filing jointly if you are not a dependent of another taxpayer and have a valid Social Security number.
The amount is based on your adjusted gross income. Eligible people will receive some amount of payment if their 2019 (or 2018) AGI fell within the following ranges:
• $75,000 and $99,000 for anyone with filing status single or married filing separately;
• 112,500 and $136,500 for anyone with head of household;
• $150,000 and $198,000 for anyone with filing status was married filing jointly.
As we explained in earlier articles, the amount of the reduced payment will be based upon that person's specific adjusted gross income. However, "filing status" and "adjusted gross income" is something only identified when you prepare and file a tax return.
WHAT ABOUT PEOPLE THAT DO NOT FILE TAX RETURNS?
This article is intended for those who do not normally file tax returns, like fixed-income retirees. Or those people who are financially independent, but just don't make enough money to file tax returns. These people are ALSO entitled to a relief payment. Included are:
• Recipients of Social Security, Railroad Retirement, disability or veterans' benefits, all who don't normally file tax returns. Many members of this group receive their monthly income by an automatic deposit, managed by the federal government. Therefore, for much of this group, IRS already has access to their direct deposit information. The government also has their most current mailing address. They will automatically receive their Coronavirus-related payments without taking any further action, without taking any further steps.
• Those that earned less than $12,200 who do not HAVE to file a tax return should still receive a payment.
• Those who whose income came entirely from certain benefit programs, such as Supplemental Security Income benefits.
CAN STUDENTS QUALIFY FOR A COVID STIMULUS CHECK?
Based upon the current rules, eligible recipients might possibly include anyone else, including independent students, as long as they are not automatically disqualified. This is something which the Department of Treasury will have to better clarify.
Here are a few items that cause instant disqualification:
Likely, the single most common obstacle is that no recipient can be claimed as a dependent on someone else's return. The best example of this is the student that claims to be independent for financial aid purposes, but is still claimed as a dependent on his/ her parent's tax return. That person will not be eligible to receive any COVID relief payment.
Other disqualifications include:
• That person does not have a valid Social Security number;
• That person is a nonresident alien; or
• That person filed a 2019 Form 1040-NR or Form 1040NR-EZ, Form 1040-PR* or Form 1040-SS.
* Take note that the 1040-PR is the annual federal tax return for residents of Puerto Rico. Those Puerto Rican Americans regularly pay federal tax to the United States. But if any such citizen filed a 1040-PR return to pay federal tax, he/ she is automatically ineligible for this COVID-19 economic impact payment.
IF I WON'T GET MY PAYMENT AUTOMATICALLY, WHAT IS MY NEXT STEP?
In an earlier blog, I mentioned IRS's expected "Portal", created in order to facilitate payments for those who have not filed, or who needed to update their mailing or direct deposit information. This application was created and linked to IRS's web site to allow "self-entry" of necessary information. This web application is the method some non-filers must use in order to receive the stimulus payment.
This tool is not for everyone. If you are not a recommended user, you could further delay your economic impact payment. You should only use this application if:
• You did not file a 2018 or 2019 federal income tax return because your gross income was under $12,200 ($24,400 for married couples). This includes people without income; or
• You weren't required to file a 2018 or 2019 federal income tax return for other reasons
However, DO NOT use this portal if:
• You receive Social Security, Railroad Retirement, or SSDI benefits;
• You already filed a 2019 federal income tax return;
• You are required to file a tax return because your 2019 gross income exceeded $12,200 ($24,400 for a married couple);
• You are required to file a 2019 tax return for some other reasons; or
• You were not a U.S. citizen or U.S. permanent resident in 2019.
Also, if you were married as of December 31, 2019, but you are not jointly submitting information with your spouse, using this portal could delay the payment for both you and your spouse.
If you meet the criteria, let's take these 7 steps:
1) Go to the IRS.gov web site. There your will find a button clearly marked "Non-Filers: Enter Payment Info Here". This is your staring point. Click that button.
2) Scroll down this next page as you read the disclosures and further directions. You will have to click through another "Enter Your Payment Info Here" button. This will take you to the "Free-File" page.
3) On the Free-File page, you are going to setup an account, and create a user name and Password.
4) Once into the portal, the application appears in the form of a 1040 tax return. This form has two purposes: A) identity verification and B) calculation of stimulus payment.
5) On the form, you will confirm your identity, address, dependents, and your valid direct deposit and information. Make certain the information is current and accurate.
6) Also onto the Free-File application, enter your simplified 2019 tax return information, in order to help calculate your eligible payment.
7) Once your information is entered, you should receive a confirmation of all your entries, for your verification and records.
After entry of information into the Free-File portal, your payment should occur within 4 weeks. There is much conflicting information about the true timeline. However, IRS operates on batch cycles that occur every 2 weeks. It is my safe estimate that it will take a pair of these 2-week batch cycles to verify your information and calculate your eligibility, and then issue the payment.
Finally, expect that in two weeks after you receive your payment, the IRS will send a confirmation letter to your last known address. The letter will disclose how the payment was made. Also, there will be instructions on how to report if you did not actually receive the funds.
Please send me your comments and questions about this process. Because the related information, access, tools and resources are constantly changing, your feedback is helpful to bring more relevant updates for you. Please click here to send your email.
Stay safe, stay healthy.
J. Anton Collins is a Chicago area-based tax lawyer with Tax Law Offices and Business Tax Settlement Corp.