Hundreds of home healthcare agencies have tons of legal problems. We know that licensing compliance, Medicare and Medicaid audits, and state reimbursements are huge obstacles. Right now, let's focus on how they avoid IRS tax problems.
Two Main Tax Issues with Home Healthcare Providers
Payroll Back Taxes
Cash is short. On pay day, the owner says, "Just write pay checks for the net amount. We'll pay the taxes later." This is a regular quote by agency owners everywhere, from Illinois to Texas, from California to the Carolinas.
It is totally understandable. Providers must take care of priorities. The phone service must stay connected. So does the electricity and the internet. Most CNA's and nurse aides cannot afford to wait for their pay. However, the IRS payment for those payroll taxes is not actually due on pay day. A care provider will try to manage its cash flow by deferring payment to IRS for workers' taxes withheld. (Those are called "Trust Fund Taxes").
The Problem: Payroll taxes accumulate quickly. Most "cash-strapped" businesses remain so for several weeks, or months, sometimes years. The result is an extended period of time where these Trust Fund Taxes are not paid. (Also, unpaid unemployment tax, state income tax, and worker's compensation insurance payments are building up.) And the agency never catches up.
As an IRS tax attorney for home healthcare providers, I like to recommend using a third party processor like ADP or Paychex. Even smaller, local companies (like the Chicago-area firms JCMP Associates and AH Financial) do a great job. Payroll processors help manage the situation and keep it from getting worse.
But what about the back taxes situation? This is not quickly fixed. Liability could approach $500,000 before the IRS even realizes there is a problem. Once the IRS begins collection enforcement, it could even seize (or "levy") the agency's payments directly from Medicare or Medicaid. An IRS levy completely disrupts agency cash flow, upon which the payroll relies.
There may even be a determination of liability against the owner for the Trust Fund Tax Penalty. That means the owner is expected to personally pay the Trust Fund Taxes, as the person responsible.
There is no specific remedy. I have advised or provided IRS tax attorney for dozens of agencies. Each one has a unique set of facts and requirements. And opportunities, sometimes to even reduce the tax, penalty and interest. But nothing happens until the owner first takes action.
Income Tax on Profits
All home care agencies can be profitable. The income is predictable, and exceeds the costs of its field staff, so profits are easier to manage. Even for agencies that are only reimbursed by Medicaid, ample revenue is available for administration, overhead, and profits.
But here's the problem: Agencies accumulate lots of profits, but not always lots of cash. But those profits are subject to income tax, which must be paid … in cash!
Most home care agencies will know how much revenue is reported on its remittance advices and Forms 1099-Misc. Unfortunately, most agencies' owners never bother to find out how much profit the agency earned until it's time to file tax returns and pay the profits tax.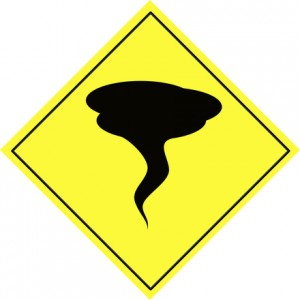 The outcome is predictable. There is income tax liability, but little to no cash to pay it. Resolving the tax debt requires major adjustments to administrative staffing, nurse supervision, and owner compensation and lifestyle. These changes are difficult for a growing home healthcare provider. The agency becomes trapped in a life-sucking spiral of IRS collection enforcement.
I have often recommended an owner comp restructure for home care providers. A pay restructure can meet several needs:
Help the owner recover his / her initial start-up investment, free of tax;
Reduce other taxes, like Social Security / FICA taxes, making more cash available;
Pay ongoing income tax on the agency's profits, to help avoid future problems.
So, how do you avoid having a continuous IRS problem with income tax on profits? One smart way is a careful restructure of owner compensation. When you seek IRS representation for your home health agency; be certain to ask for that skill.
How do you escape the problem? I say immediately hire a payroll processor. If necessary, maybe adjust owner compensation or administrative to fully fund payroll. At the same time, you have to find a knowledgeable IRS tax attorney that handles large business tax problems. So take action. And remember, these situations take time to correct.
Tax Law Offices specializes in helping home healthcare providers in Downers Grove and the rest of the Chicago area out of messes just like those described here. Our telephone is 312-212-1000. Email info@jonescollins.com.